Accessible Tour of Izola: A Hidden Gem of the Slovenian Coast
There was an island, which developed throughout centuries. Today there is a small charming town with an artistic soul which you can't miss. Izola was built on the fishery, which you can still see and feel today. It will surprise you with friendly people, rich history and for a moment you will think, that the time stopped. In the narrow, but still accessible streets of the old center, you will feel the fresh breeze, while listening to the old stories and legends, which are still living today.
A local licensed guide will take you to the most important highlights, and you will have an opportunity to soak up an atmosphere of this small fishing town, which was already populated in the Roman era.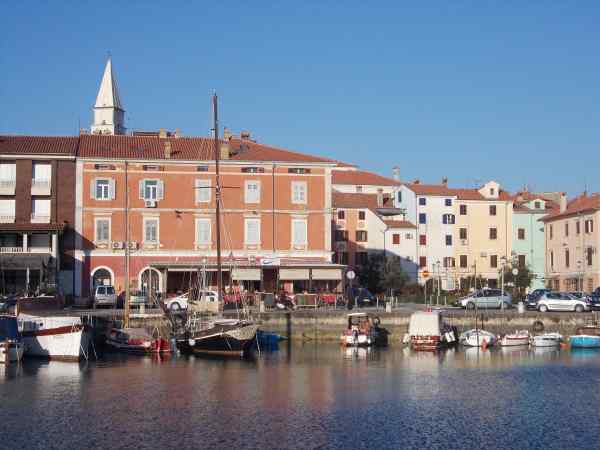 On your accessible tour of Izola your guide will lead you from the meeting point to the highlights that Izola has to offer:
Solar dock with bars is a part of the longest walking path on the Slovenian coast.
Mandrac or local harbor, where you will see, how important the sea was and still is to the inhabitants of the area.
Fishing pier with fishing boats.
Besenghi palace is one of the most important late-baroque buildings in Slovenia.
On the Ljubljanska Street, you will feel the artistic soul of this peaceful and charming town.
The tour lasts around 1,5 hour but we can either extend or shorten it. The tour is completely accessible, and the guide can also advise you on bars and restaurants in Izola. The tour is private so we can adapt it to the interests or needs of the visitors.
Prices: from 100€ for a guided tour and from 200€ for a guide and a drive.
Options: wine tasting, lunch/dinner
The departure time and place: by agreement (central Izola, Koper, Piran, Ljubljana…)